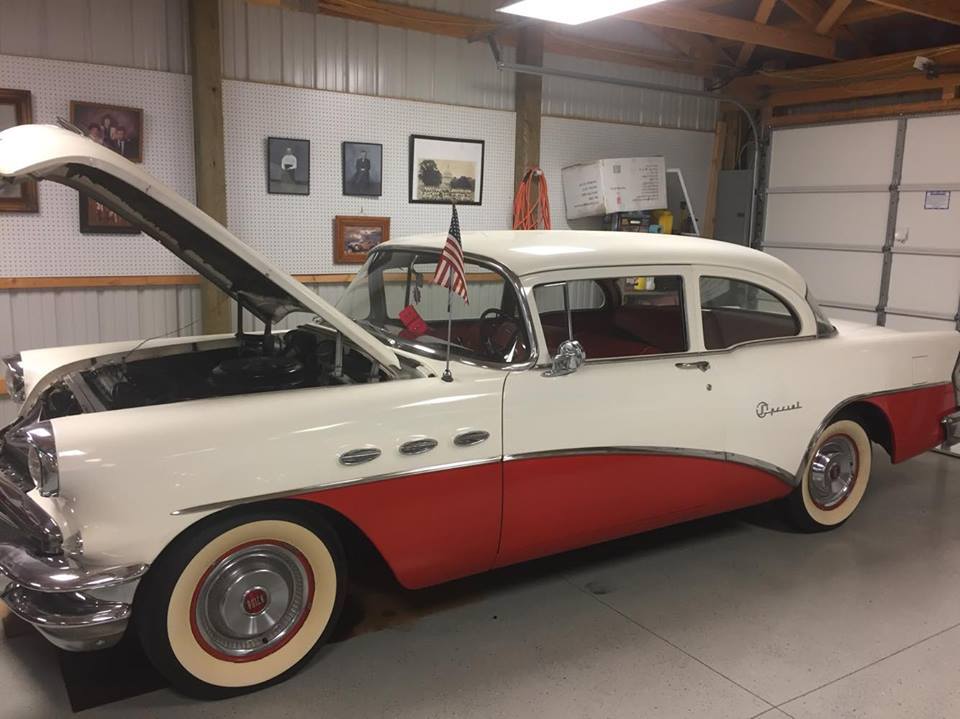 August marks the mid-way point in winter and the team here at Ajays we are preparing for the busy event season to kick off again, not that we have had much rest since the last one. We are fortunate that things haven't slowed down much for us during the cooler months and while the Beach Hop still seems like just yesterday the next big event for us at Palmerston North Swap meet is already here.
There is obviously no rest for the wicked and being short staffed recently has certainly kept the rest of us busy. Vehicles have been coming and going quickly lately with several of our local barn finds being snapped up within days of being found and with the trip to the USA back in June even the Smith family 1948 Mercury was sold to help fund the adventure.
As head honcho Brian and chief bag carrier Simon disappeared off to the states mid-June for their buying spree, the Mercury headed off to the deep south of NZ to a new owner.
Once stateside the boys were fortunate enough to enjoy enviable temperatures in the mid to high 30's as they trekked back and forth across the states finding all sorts of gems to bring home for us all. They assured us it was hard work and not a holiday and with several 650+ mile days driven back to back scouring swap meets, car collections and many of the major part suppliers we have to believe them. Visiting the suppliers you normally buy remotely from has the benefit of putting a face to the name on the email orders. They realize Ajay's is not just some little business on the other side of the world; we are real people who support them in selling their products in NZ!
The big surprise came when they visited Speedway Motors in Nebraska where the boys not only got to look through the museum, they also got to meet the owners and get a walk around the Speedway headquarters with them. This proves there is nothing like doing your shopping in person to build relationships and as a result of this visit Ajays is now an official Speedway Motors distributer!
The other big advantage of doing the shopping yourself rather than just via the Web is that after the first few visits you start to get known, people start to trust in you and doors open to vehicles and toys that the average car buying Kiwi would never get to see, let alone buy. Brian's persistence has paid off and after years of visiting private collections some of the owners have agreed to let a few of their baby's head down under to be enjoyed by some lucky Kiwi buyers.
Amongst these collections are some amazing cars, some of which are detailed below (you can click on the photos to see more images) and the team at Ajays are looking forward to them arriving and finding new homes for them.
One car Brian was lucky to buy was a lovely old 1946 Ford DeLuxe Convertible Coupe, which with just 16369 produced seventy one years ago is now a pretty rare car anywhere in the world. This beauty was treated to a mild restoration some twenty or so years ago and while needing new door cards and a few cosmetic tidy up's it is still one fine looking car. The car hasn't been used for some time as it was stored in a private collection for many years, but Brian started it up easily and drove it onto the trailer for transport. It will be arriving late September and the price landed here is just $48K. Obviously at this price compliance etc. will be at the new owners cost.