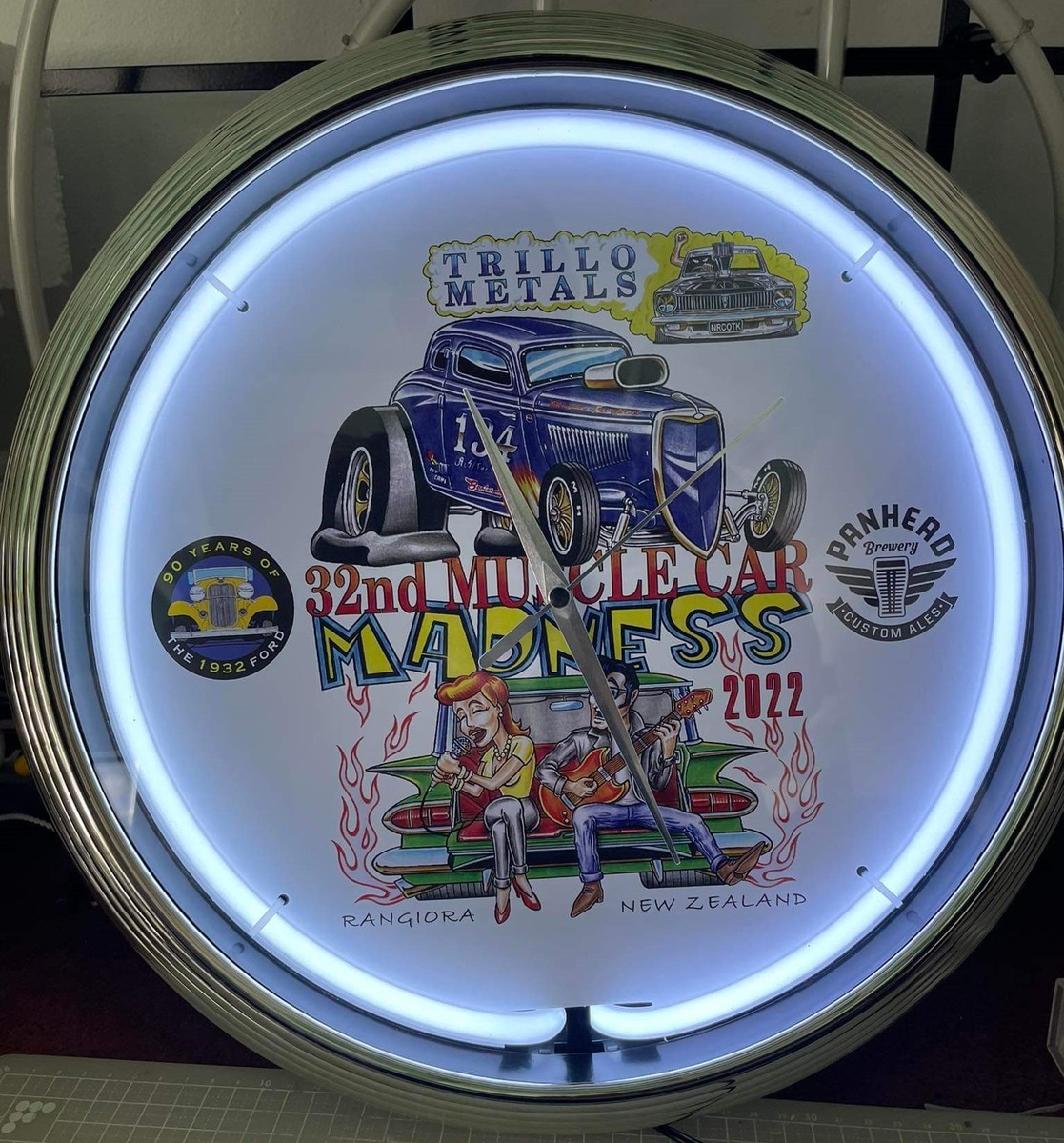 We are taking pre-orders for Muscle Car Madness 2022 neon clocks, which we will bring with us to Rangiora in January.
Currently available in blue, white or red tubes, but these could also be made in orange, yellow or green tubes, upon request.
Last day for ordering is Thursday 13 January 2022 if you want free delivery to the show.
Click photo to enlarge: