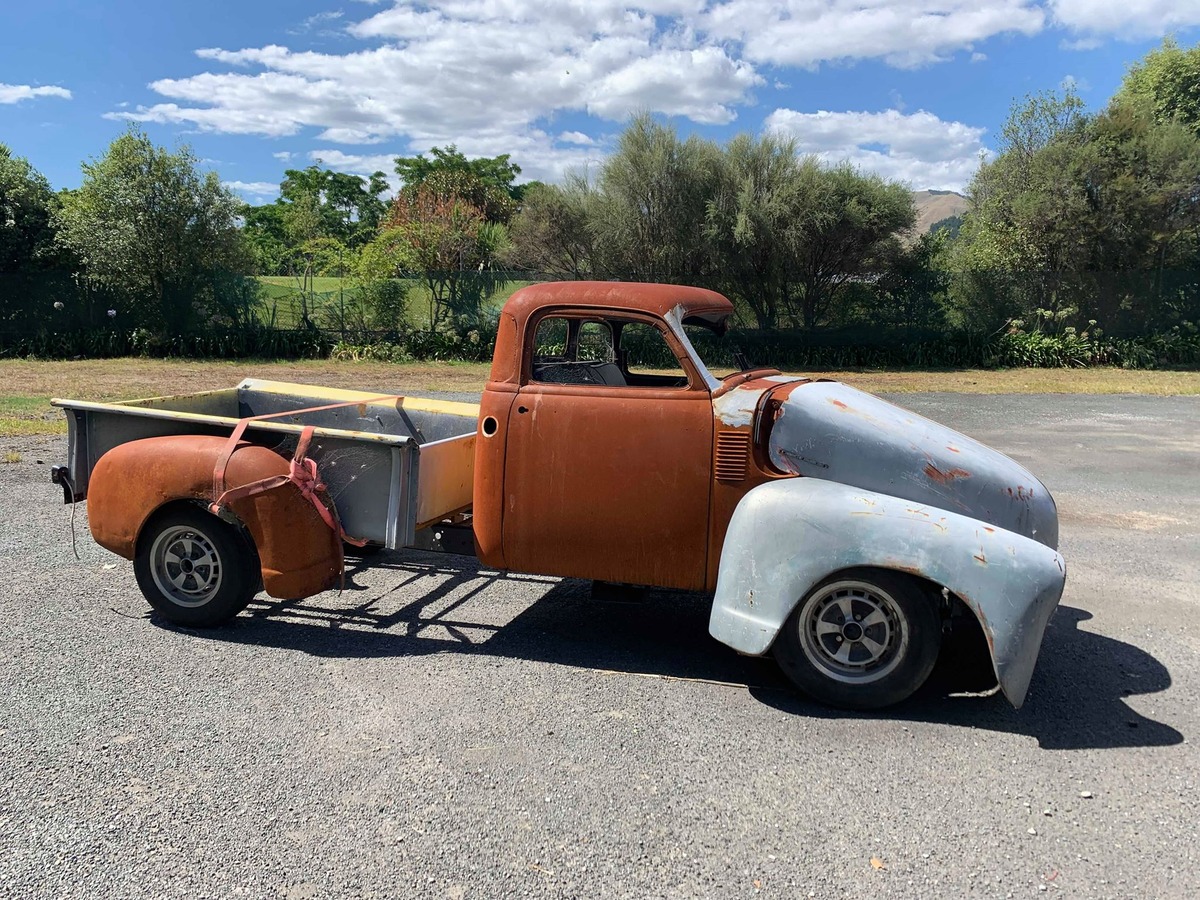 Sold!
49 - 53 Chevrolet pick up Cab, Tray, Guards, Chassis, Running Boards with a Jag Front End. We can help with a Jag rear end (at extra cost).
Someone has started Chopping it, the piece is there to be glued back in.
Just need that Restorer person to need a project.
Contact Ajay's for more information.
$12k
Click photo to enlarge: