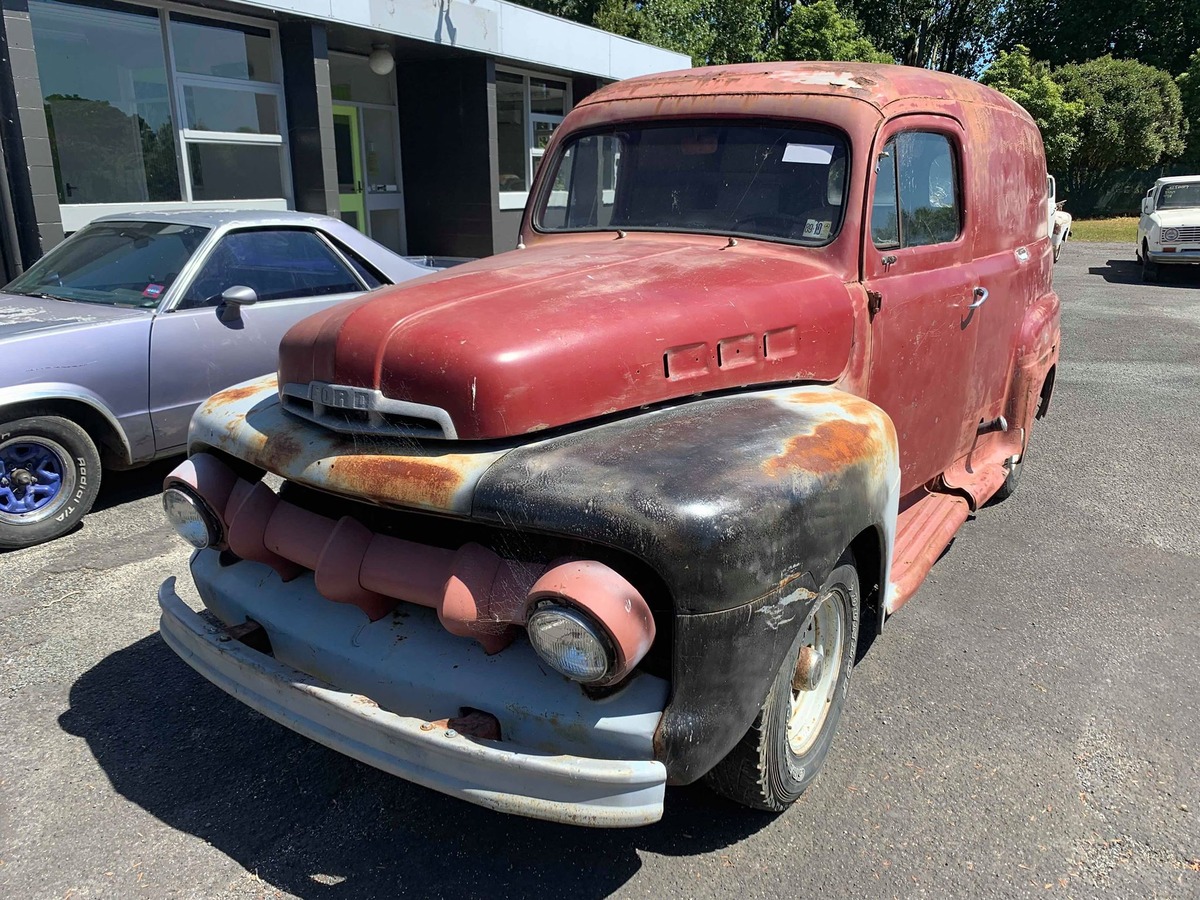 Sold!
Who needs a project?
1951 Ford Delivery would make an awesome project for someone.
The 8BA Motor Starts.
There are rusty parts, but you expect that with a project. All the papers are here with the car.
07 212 8742
Priced to sell was at $13 k.
Now your offer.
Click photo to enlarge: